I still am in the process of figuring out what is it exactly known by? I think the marketers too are discussing a jargon for it or better yet a lingo to go by. But I guess the term more popular is minimalist advertising. And which one of the brands wins the race?
Quite a few of them are the contenders here. I will give it to Volkswagen.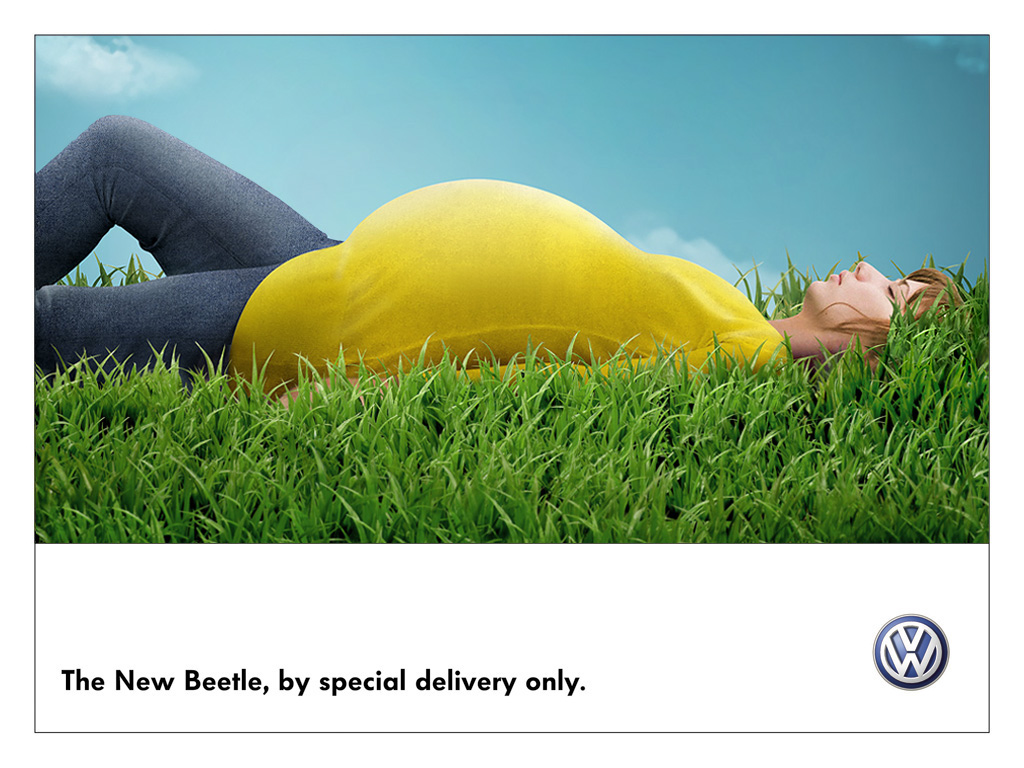 They sure have come a long way from their 'Lemon' days. Remember a small black car and an elaborate ad copy talking how Volkswagen takes care of delivering only the best product to their customers. The one which is not worth never makes it to the world outside. Superb idea. What could hold a consumer's attention and empathy, more than assuring them of how they are being thought of and taken care of.  So, here was Volkswagen talking at length about their brand and its quality standards to keep that consumer under its arms.
That was then. Now, things have changed. It's more than change, it is revolution. They don't talk much now. What is characteristic of a Volkswagen advertisement is that they take the crux out of the machine, as in the idea on which they would like to market the car a.k.a USP of the product and build an advertisement around it. With every new machine, they break the mould (the one surprisingly made by themselves). It's like breaking one's own record. Well, they do match their promise of the product in real. No kidding that. But beating other automobile brands in terms of advertising is just another feather in the cap.
What's striking about a Volkswagen ad is the large section of the visual that captures the eyeballs. More often than not, it says more than what meets the eye. Yes, the remainder of the missing information is beautifully woven into a single sentence of the ad copy. The words are carefully chosen to express the most of information about the machine in the best and least of vocabulary available. It's a success, all of the time.
Only a crystal clear brand strategy can bring about a consistent brand message that flows through each of the variety offered under the name of Volkswagen. The effect remains the same because the message is always powerful just like the product. So, with Volkswagen there's no pomp and show, only the real deal. The message can be layered with a metaphor or a simile but it still talks of the ground reality, the fact what is going to be presented in the form of the product. Thus, the minimalist advertising strategy wins by giving the sense of more though saying less.
http://www.contentwritingindia.com/contentwritingblog/minimalist-advertising-volkswagen/
Tags: advertising, branding

Leave a Reply