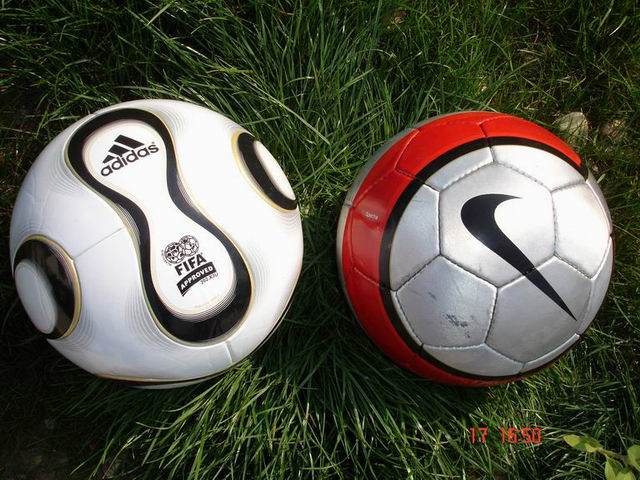 Sitting in the brand management class of my M.B.A. last semester, I always found the subject interesting but never in the world did I take it to be something so deep. Well there were a few roots and branches but deep…Nah! Something happened when I started observing how brands work strategies to deliver their message across countries, breaking barriers of language and races. So, I thought of sharing this very engaging story of two brands, better known to the world as Nike and Adidas. Both of them started off with shoes and are now into everything sports (apparels, bags, accessories).
The story though is not plain and I will not talk about how they came into being (I know you can Google that). The interesting facet to their rivalry is the sports that they both religiously follow and endorse and manufacture for. Yes, you guessed it right. Soccer, it is. Now, I would suggest go check the recent commercial for these two brands. Nike breaks the scene with a very energetic and on-the-edge-of-your-seat ad where players, professionals and just about every man who gets hit (with the 'soccer' idea) rushes to the field. It culminates where a puzzled player enters the scene in a discomfortingly unfit soccer jersey. So, the ad is all about adrenaline and more of it. Talking about one of the Adidas commercials, this ad features players at a restaurant/diner and the food on the menu is 'the shoe', which is immaculately cooked and served 'fresh'.  A lovely concept of depicting what an original, fresh, and right out of the 'oven' dish would feel like.
Apart from how both the brands have played with the idea of sports and the product associated with it, one very important fact is none of them overdid it. For Nike the whole concept was to put the spirit of the game at front (though everywhere across the field the viewers see the players' feet and hence, the inevitable, shoe). While for Adidas, the idea was to put across the image of a shoemaker who believes in delivering authenticity with every single piece. In both the cases, the shoe is not glorified, it remains there as part of the whole play. It is understood for anybody and everybody, who has followed these two brands that they would be talking about the 'product', but here, goes the smart marketing. They say, yes, we are marketing our product but you won't know it because we are not talking straight. We are just hinting; a good concept, indeed. We can expect that coming from brands that have stood the test of time, have evolved and keep upgrading themselves with every passing minute. So, what is the take home for brands that babble too much? Just keep producing quality and advertise subtly. The essence lies in knowing what is intended and if you have to say that aloud, it is no more fun.
http://www.contentwritingindia.com/contentwritingblog/sports-branding-hinting-sales/
Tags: branding

3 Responses to "Sports Branding: Hinting Sales"
When it comes to brands like adidas and nike the consumer actually purchases the "label". So even if its a plain white shoe that the consumer is being offered, I guess the swoosh sign or the adidas one (i don't know whats it called) will do the trcik. You know why? Because of what you have written above. Companies like nike and adidas market the "idea", to trap consumer psychology by establishing a huge brand identity

08 Jul 2012 at 7:42 pm

Agreed…but it's definitely more than that. It is true that a consumer's mind works in weird ways, still one would never buy a pair of denim from Levi's for the sake of it. Unless Levi's promises to offer quality material, perfect fit and stitch. Because as far as my understanding goes, a consumer of any socio-economic class need not only brag a brand but likes to wear the comfort too.

09 Jul 2012 at 12:15 pm

While it's true that a large base of consumers is largely 'brand-name-driven', every brand has a reputation to live up to…and quality plays a huge role there!

12 Jul 2012 at 11:41 am
Leave a Reply