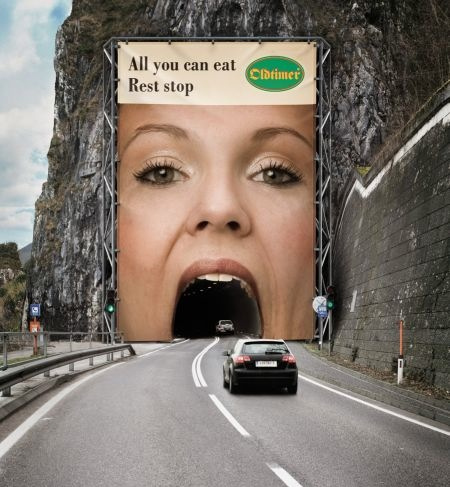 Advertising has broken its conservative moulds long ago and keeps doing that every single day. With the advent and flourish of outdoor advertising in the last decade, this has become one of the most appealing ways of wooing the customer. Marketers do not like to tip toe around the idea but take it full on, making the most remarkable statements through a few exemplary takes on outdoor advertising.
Let's have a look at what it takes to make the mark:
Point of Interaction: For outdoor advertising, the point of interaction makes a lot of importance. There is no set formula, for the advertising may appear on a billboard, a local transport, a building or any unconventional space. However, the message should blend well with the space in question.
Creativity Factor: There is no argument that outdoor advertising allows for more creativity. Given that the space is not confined to an A4 size magazine sheet or a 30 second commercial, this one gives plenty of opportunity to experiment.
Attention All: It definitely gets all the attention. For the sheer reason that outdoor advertising takes on a bigger space and makes a larger than life statement in an open arena, it grabs the eyeball. In fact, it becomes as unavoidable as the online pop up ads. So, one is not going to miss out on these, while driving back home or even inside an elevator.
Cost Play: This one works well for the advertising budget. Considering the exposure time and investment, deciding for an outdoor display of product or service idea is a cost effective deal.
Long Stay: Outdoor advertising makes for a perfect setting for a theme based campaign, run in series. People are more mobile and it is more likely that they come across the advertising while on the move, thus, giving the campaign the much needed exposure while it makes for a longer impact.
Delivering a product message has never been as competitive as in the present-day context. So, how can a brand really stand out? How can it truly create an impact? How much should the brand spend? With a splurge in digital marketing as well, brands have a lot to experiment with, when it comes to creating a unique space for themselves!
Image Courtesy www.webguru-india.com